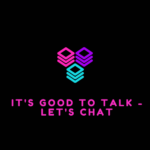 Contact me and let's get your business noticed!
Contact for Copy That Sells, Social Media Posts that are engaging and build audience and blog posts that drive traffic and push your website up those Google rankings. 
I offer a full range of digital marketing services and am only ever a couple of clicks away. Get in touch now for a chat about what I can do for you for and your business. 
Digital Marketing, Lincolnshire, UK
Digital marketing is the most important element of business growth in the current climate. With just about everyone working, living and playing from home, the most vital thing you can do for your business is to have a strong online presence.
Whilst pretty picture may catch the attention of potential clients and customers, it's well written copy and stand out captions that will captivate them and draw them towards finding out more about the products or services you provide.  
Social Media is a short, sharp way of capturing the attention of your next client. In order to convert a social media post into a sale you need a great caption, a clear message and a call to action that turns a maybe into a yes please.